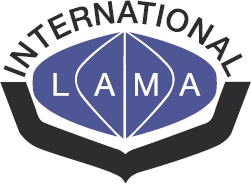 INTERNATIONAL LIFE-SAVING MANUFACTURERS' ASSOCIATION
P.O. Box 952, Shoreham-by-Sea, West Sussex. BN43 9EJ, England
Tel: + 44 (0) 1273 454187 Fax: + 44 (0) 1273 454260 Email: admin@ilama.org
This reference list of manufacturers of lifeboats and davits reflects all known manufacturers, existing and no longer existing in alphabetical order. It should be noted that this is the first draft of the list and there may be information missing or incomplete. It would, therefore, be appreciated if any suggestions, corrections and updates are forwarded to ILAMA. admin@ilama.org
In order that the list can be updated.
For determination of the availability of service please refer to the internet website of the manufacturer.
This guarantees the most updated information on certified service in accordance with the guidelines of MSC.1/Circ.402(96). and individual requirements of IMO member states.
Any organization wishing to link into this website page is invited to contact ILAMA for details.

= ILAMA Member or Representative